Dub Inc. - Millions
szt.

Cena netto:

43,90 zł

54,00 zł

Dub inc has toured all over the world for many years, regularly playing in front of tens of thousands of spectators, setting the stage ablaze in the largest European and French festivals, thrilling South American and Indian audiences alike. Their videos get hundreds of thousands of views in daily, and they are followed on social networks by more than six hundred thousand fans. Blending Reggae, Dancehall or world music, Bouchkour and Komlan embody the band's voices in styles as different as they are complementary. They pass on a universal message whether the language of their song is French, English or Kabyl (an algerian language) insisting on how important mixed race and the mixing of styles are. The Saint-Etienne based musical group have never sought a particularly mainstream exposure; they went their own way, building their discography with passion, talent, and focus. Perhaps that is why they have been for now twenty years the best ambassadors of French reggae across the globe.





MILLIONS is Dub Inc's 7th studio album (including 3 gold ones), three years after SO WHAT. Since they formed the band in 1998, the members have been able to strike a fine balance between what was to remain unchanged (their independent approach, reggae DNA, and two-singer identity) and what was to evolve.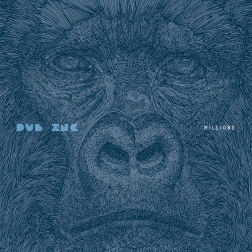 Millions of revolts (to be observed)
MILLIONS is a political album, in the noble sense. The words of
En nous
translate as "
Do not forget those who stand up for us
". It is hard not to think of the recent uprisings that occurred wherever the dominated felt brave enough. This vision is however put in perspective in
Nos armes
, written as a hint to the French movement of the Yellow Vests: "
New deal, new mafia / We do not know who to trust
". "Since none of the members of the band had participated in those demonstrations," says singer
Komlan
, "it would have been demagogic to hold a speech of support".
The words of MILLIONS often invite us to exercise our critical spirit: "With France, I learned what was public opinion / In Algeria, I remained silent even though I was right" (A tort ou à raison). This idea of "keeping the right distance" is also reflected in the band's musical choices. In this record, you can hear Dub Inc as you know them: Millions, A la fois, A tort ou à raison and its beautiful ethereal notes of kora played by Massa Dembele, and Chaâbi, sung in Kabyle with traditional musicians. Dub Inc also return to a classic from their beginnings: a vocal and dub showcase (My bro, featuring Million Stylez).
Millions of borders (to be crossed)
"
All they talk about is territories / I find it terrifying / In the end I'm just an earthling
" (Couleurs). Arbitrary boundaries are another thread of this new album. If physical borders are not always easy to deal with (A la fois: "
I feel at home everywhere and nowhere at once
"), in any case
Dub Inc
know how to extend their musical territory in MILLIONS. One of the band's keyboardists,
Idir Derdiche
, composed hip hop instrumentals, which seems to have inspired the rest of the Saint-Etienne-based band, as can be heard in Fake news,
On est ensemble
(where
Aurélien "Komlan" Zohou
's flow is pretty rappy, or
Dans ta ville
(where
Hakim "Bouchkour" Meridja
sings an impressive verse).
Millions of vanities (to be avoided)
The third theme of this 2019 vintage is the dictatorship of the fake.
Dub Inc
asks us: "
Where does the truth come from when everyone uses the same words?
" (Fake news). More than ever, they say free will is a value to be saved, especially in a world of networks that share "
Only plastic eyes and mechanical gestures
" (Authentique).
Two great peaks remain to be mentioned: a song about missing fathers (A tort ou à raison), whose touching words are supported by the invincibly effective rhythm section of Dub Inc; and an ever so delicate track about women (Inès), which takes your guts with just the essential: a guitar, and a voice.
1 - On est ensemble
2 - Couleur
3 - Dans ta ville
4 - À tort ou à raison
5 - À la fois
6 - Chaâbi
7 - Millions
8 - Authentique
9 - Nos armes
10 - My bro' (feat Million Stylez)
11 - My dub
12 - Fake news
13 - Inès
14 - En nous